Lakeside Weddings
If you are looking for a romantic lakeside wedding, but don't want to sacrifice quality over affordability, Campfire Bay Resort is the perfect destination. Making that "tie the knot" moment special is important and Campfire Bay Resort, nestled on the shores of historic Fish Trap Lake, provides guests with a cozy up-north feel that you just won't find anywhere else. We cater to the DIY couple who doesn't want to pay thousands of dollars to have a beautiful wedding. If all you need is to rent a memorable space and a few cabins, then that's exactly what you can do. We won't force any plans or planners on you, but if you want some direction, we can certainly connect you with some of the best we know. Our on-site Rec Center is not only a great location for a large-scale get together, but it also has an in-house salon with a licensed stylist and massage therapists available any time by appointment. If you want to get married on the waterfront, we have a spacious lawn perfect for that outdoor lake wedding.
Accommodations
Campfire Bay Resort offers accommodations for up to 200 people in 1 to 4-bedroom cabins, most situated right on the lake. Want more privacy? We have one cabin nestled in the woods on a hill right on the water or the owners have a beautiful little cabin, fully equipped with plumbing, electrical, and wireless internet, right on a small island just in view of the resort. Regardless of your tastes, we have the right accommodations for a private getaway or honeymoon on the lake.
Related Activities
We have a nice sandy swimming beach with lots of kayaks, paddleboards, and water bikes to use. In our lodge, you can grab a latte or cold scoop of ice cream in a homemade waffle cone while shopping for a last minute wedding gift or souvenir. You can play video games, pinball, or ping pong in our gameroom or curl up with a book in the lodge fireside area. There are hundreds of DVDs to check out for free and watch in your cabin or if you're looking for a quiet evening out on the lake, we have a selection of fishing boats and pontoons for you to rent. Bag yourself a spectacular fish and make it on our "Fish Stories" wall!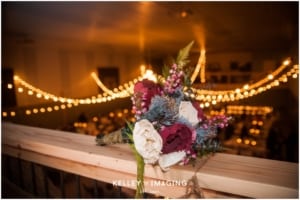 Rental fees
For a flat $200 fee you can rent the front lake lawn and get married on the beach! If you are looking for an indoor wedding, we have the Rec Center or lodge gathering room to rent as well.  Click here to view the rates for renting out the Rec Center along with table/chair setup fees.
If you want us to clean up after your celebration the rate for cleaners is $30 per hour for each cleaner.
Note: In order to use our facilities for the wedding you must be renting at least one cabin at the resort.
Cancellation policy
In the event that you need to cancel your wedding and you let us know more than 6 months in advance, you will be responsible for just $200 of the wedding venue cost (lodging is separate and has a different cancellation policy). If you cannot let us know more than 6 months in advance, you will be responsible for 50% of the total wedding venue cost.
Testimonials
Check out what previous guests who got married at Campfire Bay Resort have to say!
Campfire Bay Resort made our wedding day the best day of our LIVES!! The building is beautiful and it was easily decorated into exactly what we wanted it to be. The cabins are stunning, clean with plenty of room to get ready in with a large group of people. The lake view was breathtaking and perfect for photos among other unique spots. Brian and Heather along with their oldest sons were so hands on, helpful, and easy to work with. We had so many compliments from our guests AND they were able to stay with us! Truly an incredible venue inside out with amazing owners. Thank you for the wonderful day, stay, and memories we will forever cherish!
– Angie and Jake Johnson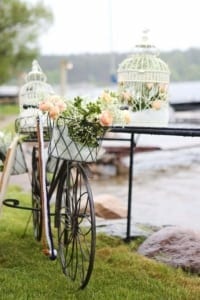 We chose to celebrate our wedding day at Campfire Bay resort and we couldn't be happier! I grew up going to the resort for family Christmas getaway's. We got to watch Brian and Heather transform the resort into a rustic, comfortable, serene getaway over the years and we couldn't picture a more fitting venue. We wanted our guests to have a true "lake country" experience because lake life is so important to us. We were not disappointed! From the First Look on the dock, to the picturesque backdrops of the lake and woods, we were swept away with how beautiful our pictures turned out. The church was right down the road, so we rode on a horse drawn wagon to Campfire Bay where we held the reception in a quaint, inviting tent. Brian and Heather were more than accommodating and helpful throughout the entire process and we are so grateful they let us create our perfect day at Campfire Bay!
– Katelyn and Cody Hendrickson